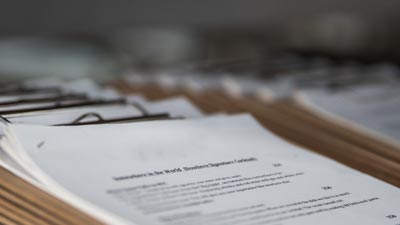 In theory, all schools, colleges and universities should already be GDPR-compliant. In fact, they should have been GDPR-compliant for at least two years.
It's still unclear whether the UK's educational institutions really have got to grips with GDPR – or if they've just been lucky enough to avoid being caught ignoring it.
The change from EU-GDPR to UK-GDPR (which is almost identical), therefore seems like a good time to recap on good practice regarding document archiving for education.
If you are holding on to old devices, clean up their hard drives
Data on old hard drives is either needed or it's not. If it's needed it should be stored securely. That's definitely not on an ageing hard drive. If it's not needed it should be deleted. If you're not sure, move the data onto a more reliable hard drive and have the old disk wiped. Then make it a priority to work out what to do with the data.
Remember, for as long as sensitive data exists, it is a security risk.
Likewise, clean up any old storage media. Exactly the same comments apply to any old storage media and for exactly the same reasons.
Digitize existing paperwork
Many educational institutions will be at least moving towards digital data capture. At present, however, it is not always practical to capture all data in digital form. For example, some documents require signatures and even now the easiest and most effective way to collect these is generally on paper.
If the document has legal implications, then it may need to be kept on paper. There is, however, no harm in taking a digital copy as well. In fact, doing so can often make life a lot easier for everyone.
It's up to you whether or not you use the digitization process as an opportunity to organize your physical paperwork. One way to balance speed of digitization with speed of organization is to macro-sort. Just assign broad categories and dump the paperwork into it as you work. It's fine if some papers end up in the wrong category.
You can fix this when you go through them later and sort them properly.
Sort, shred, archive and file your remaining paperwork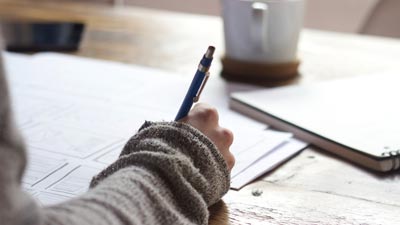 Shred paperwork unless there is a clear reason for keeping it. On a short-term basis, it's fine to keep paperwork on a "just-in-case" basis, but you should then make a point of clarifying whether or not it is actually needed and then take action as necessary.
If you can't work out whether or not something is necessary, then you have a serious issue with your data-collection process and need to address it.
Your second-choice option should be to archive your paperwork. In other words, put it into cold-storage, potentially off-site. If you have a digital copy of the paperwork, then you're highly unlikely to need to reference the original.
You might still need or want to keep it for legal/compliance reasons or in case anything happens to the digital copy, but you're unlikely to need it quickly. If anything remains, then file it somewhere easily accessible, but be ready to move it on when it ceases to be needed actively.
Start the term with a clear desk
If you feel your school, college or university could benefit from help and advice from an off-site storage facility, we can help! Save time and money in your educational institution with our range of document management services.
Feel free to get in touch with our team. We can explain in more details the service and benefits you would receive as well as the different types of documents you can store in our security facility.
Looking for something else? We can also provide other document management services including, document scanning and document shredding.