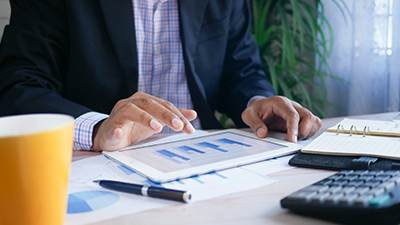 Banking document management is critical to protect your businesses and clients information, private and corporate financial information is not something you want landing in the wrong hands. Many businesses are traditional and maintain documents in paper form only which take up valuable office space, but effective banking document management is having a digital copy of these papers too.
Blog Contents:
Businesses financial and banking documents should be kept for a minimum of 7 years as this is sufficient time for covering tax audits, lawsuits and any potential business claims. After this time period, your banking documents can be confidentially disposed of to ensure that these documents are not shared outside of your business.
Good banking document management is the process of creating digital copies of documents, safely storing physical copies either internally or externally at a secure site and disposing of dated documents that may be taking up valuable space. Having a sustainable and effective document management process is also a benefit for your clients and customers, being organised shows a professional approach and reduces the risk of them transferring financial providers.
What is considered a bank document?
A bank document is a monthly, quarterly or yearly statement that can either provide proof of expenses, income and agreements between the bank and business. Common bank documents that businesses will have are:
Bank statements
Loan agreements
Tax records
Proof of funds
Storing these is critical as you may be required to provide proof of funds, past expenditure and tax records when applying for new capital agreements or resolving financial claims that your business may be involved in.
As a bank, you will also be handling client records and keeping these secure is just as critical as keeping the businesses documents secure. Common client documents are:
Bank records and statements
Personal addresses
Personal contact information
Past and current financial history
Agreements between both parties
Customer service records/complaint forms
How important are banking documents?
Banking documents and records are critical and must be maintained by banks. The risk of losing important financial and banking documents can be catastrophic and may lead to the bank's reputation and customer base being compensated.
Bank documents are also needed for future business planning, without knowing your businesses expenditure and previous account statements you will struggle to effectively plan your businesses financial future, this may lead to over estimating budgets and expenditure.
Furthermore, bank and financial documents allow for both internal and external reports to be created. Businesses can annually review and plan their future finances with significant past data and create reports for external shareholders who will want to be in the know about the banks recent performance and how this impacts their investments.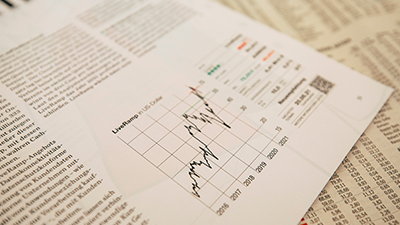 How can banking documents be managed?
Paperless document management for banks provides an effective solution to de-clutter offices and create copies of important documents, these can be accessed at any time with ease.
Having a digital copy allows for the physical document to be stored securely and only to be used when a digital copy isn't sufficient. This reduces the risk of the original document being damaged, lost or shared with the wrong audience.
When disposing of banking documents there is only one suitable option, shredding. This guarantees that the document can not be recreated and is disposed of confidentially which allows for your bank to comply with data protection rules and protocols.
The Risks of Poor Document Management
Sufficient document archiving is beneficial to all businesses and has  a variety of useful benefits such as cost reductions, space saving and GDPR compliance.
However, many businesses are still reluctant to store their documents offsite and are unaware of the risks associated with keeping private and confidential documents in the office.
Reduced security– offsite facilities like RADS secure site often have higher levels of security and 24/7 CCTV monitoring to ensure all private documents are safe and secure.
Loss of credibility– having important documents scattered throughout the office increases the chances of them getting lost and can hurt a business's reputation with management or shareholders if key documents are regularly misplaced.
Physical damage– accidents happen all the time and should the worst happen documents can easily be destroyed if they aren't properly stored and backed up digitally.
Productivity losses– a lack of a central storage system or method of easily retrieving documents can reduce employee productivity as time is being wasted looking for something that would be easily accessible if documents were stored offsite or scanned to create digital copies.
GDPR
Data protection is an external factor that impacts every business regardless of their sector. Banks are at the forefront of this as they have access to a wide range of corporate and personal information which if leaked, can be costly and tarnish reputations.
Data needs to be stored securely and only accessed by those who are authorised to do so. The implications of a GDPR leak to a bank are monumental as fines, compensation, legal action and a poor brand image can cause a loss of revenue, shareholders and customer trust.
To avoid GDPR breaches, effectively store physical documents with restricted and controlled access. Encrypt digital files with a secure passcode and have backups of all documents to a secure off-site facility and when disposing of documents, always shred these to prevent the reconstruction of confidential banking documents.
Are you looking for secure banking document management?
We are here to help your bank with secure document management! If you feel that you would benefit from an off-site document storage facility, please do contact us to discuss your requirements.
Please feel free to contact our team with any questions that you may have, we can explain our services in further detail, the benefits that you would receive and which documents you can store in our secure facility.