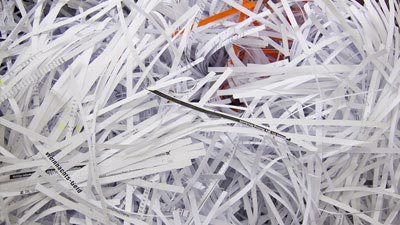 By now we should arguably be living in a paperless society, but we're not and honestly there's precious little sign of use becoming one at any point in the near future. The fact is that for important documents, there is a very strong argument for having at least one copy on paper (it's surprisingly resilient and hard to delete accidentally).
At the same time, many documents are only required to be kept for a certain length of time and once that time is expired you may be legally required to ensure their destruction and, even if you are not, it may be very advantageous for you to do so.
Data protection is key to running a successful and sustainable business
The introduction of GDPR led to a number of articles reminding companies of their responsibility to protect customer data and of the more severe sanctions which could potentially be applied to them if they failed to do so. While this is all absolutely true and very relevant, it overlooks the point that a lot of companies need to protect confidential data which has nothing to do with customers (data subjects) and therefore is outside the scope of GDPR, but most certainly needs to be handled and destroyed securely if their business is to be kept safe.
Physical security and cyber security go hand in hand
Similarly, there is currently a lot of publicity around cyber security and the threat from hackers. Again, this threat is real and companies should most certainly ensure that they have adequate digital protection. It is, however, also true to say that physical security and cyber security are two sides of the same coin. In particular, insecure data handling can give criminals the information they need to conduct social engineering attacks, in other words, they use the data they have obtained to win the trust of honest employees and coax further data out of them.
Secure destruction of documents means on-site shredding
The further something has to travel, the more vulnerable it is to attack. That holds true of both digital data and physical objects such as confidential documents. Therefore, in order to ensure maximum security, paperwork should be destroyed on site and these days that means shredding. This then begs the question of whether to manage the document shredding yourself or whether to outsource it and for most companies the latter would probably be the most sensible option. There are two key reasons for this.
One is that dedicated shredding companies will have equipment which can cope with challenges such as paperclips and staples, so you don't have to (try to) train staff to remove them (or deal with the consequences if they don't). The second is that a reputable shredding company will take ownership of making sure that the remnants of your documents are disposed of in an environmentally-friendly and legal manner, saving you the hassle of doing so. As an added bonus, you will have a paper-trail to demonstrate that your confidential documents have been destroyed securely, which you can then show to interested parties such as auditors and investors.
Shred your Documents today!
We'll ensure that your sensitive data is shredded securely and precisely by industry experts. If you're looking for a secure document shredding service, you can get in touch with us today.