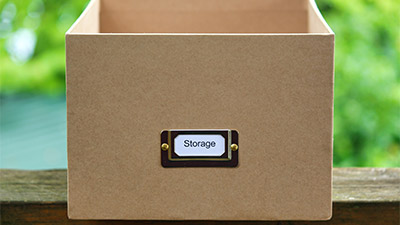 Using cardboard storage boxes for documents can be extremely beneficial for businesses as they keep your documents safe and protected, organised and is also a cost-effective method for storing your business documents.
Protection
Our cardboard document storage boxes offer a valuable layer of protection for your documents as it protects them from dust, moisture and other variables that could damage your documents, help to keep your documents safe and secure at all times. For example, protecting documents within the accounting sector can prevent unwanted legal risks. Protecting documents of such importance is crucial for various business sectors, whether that be Salons, Charity, Finance, Education, and so on.
Organisation
As well as keeping your documents safe and secure, our high quality premium grade document storage boxes can also ensure your documents are organised neatly and in however order you wish. Our paperwork storage boxes can be labelled and stacked, making it easy to find the document you need when you need it, which is a significant benefit for your business as it reduces the time it takes to retrieve documents.
Within industries such as the medical sector, many documents containing medical information of individual patients are handled daily, therefore making it easy to find documents in a flash is critical, another reason as to why medical record storage boxes a must for this industry and many others.
Cost-effective
Our storage boxes are an affordable document storage option for your business as they are much cheaper than other storage solutions, such as metal or plastic containers. So, if you're looking for secure document storage boxes that are affordable, then you're in the perfect place to buy storage boxes!
Eco-friendly
By purchasing our cardboard storage boxes for your documents, you're contributing towards a greener future for our planet. Our cardboard storage boxes are environmentally friendly, as they are made from recyclable materials. When you are done with them, they can be recycled, reducing their impact on the environment.
Why choose RADS document storage boxes?
RADS can supply high quality premium grade document storage boxes for use in our storage facility or for your in-house storage needs. Our document storage boxes are made from the finest materials and are sturdy and hard wearing, featuring a double lining and glue, staples and stitches for extra durability.
With fire safety in mind, our cardboard storage boxes have been developed from a special grade of card which is flame retardant which helps to prevent the spread of flames in the event of a fire.
Our document storage boxes also include a fitted lid, which has been designed to be security tagged if you are storing confidential files that aren't meant to be seen by others. This ensures that your cardboard storage boxes are tamper proof and this gives you the peace of mind that your confidential documents are always secure. There's no better place to buy cardboard storage boxes with lids then here at RADS!
Buy your cardboard storage boxes today!
We are able to supply cardboard storage boxes and provide our fantastic services to many different areas throughout the UK, including Nottingham, Loughborough, Newark, Mansfield, Derby, Leicester, Sheffield, Birmingham, Stoke on Trent, Doncaster, Coventry, Northampton, Peterborough, Lincoln and Grantham.
For more information or to order some premium cardboard storage boxes from RADS, please contact our team today.