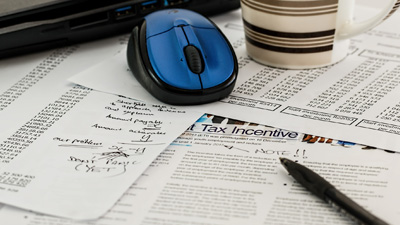 Organisations throughout all sectors are at risk of an information management disaster, with most businesses facing the potential for a disaster each and every day. Within any company, there is always the possibility for human error leading to a disaster, but there are also some risks that are very specific to a business or a sector.
For example, the larger companies that operate within the UK and various other parts of the world are more likely to be targeted for cyber attacks, whereas smaller businesses could be targeted for more personal reasons after a negative dealing with a customer, a supplier or a member of the public.
The Four Highest Risk Sectors
Businesses within many sectors rely on an efficient process that sorts and provides access to the data that they use within their business on a daily basis, and some rely much more so on this than others. The businesses that are within these sectors are much more open to information disasters than those that aren't, particularly due to the high volumes of data that they work with, as well as the very nature and importance of such data. Although all businesses can suffer information management disasters at any point, there are four sectors that are generally considered to be at the most risk:
The Finance Sector
Organisations within this sector, including banks, accountants and insurance firms, are in possession of very sensitive information that belongs to people throughout the whole world. For that reason alone, these companies are constant targets for cyber attacks.
Data breaches within the UK financial sector increased significantly between 2012 and 2015, at a figure of 183%. Between 2013 and 2015, there were 791 occasions where the Information Commissioner's Office investigated into the breach of data protection laws within the UK financial sector, as was reported in 2015. More than 150 of these breaches in the Data Protection Act led to pieces of personal information being leaked.
In 2014, JP Morgan, a leading bank based in the US, suffered a data breach that had an impact upon 75 million customers and many small businesses. Since this devastating attack, organisations within the financial sector have become much more aware and focused on protection of the information that they possess. As a result of this attack, larger businesses within the financial sector opt to conduct fake cyber attacks on themselves, in order to test the way that their systems and their staff would react should there be a real one.
The Healthcare Sector
The data that is used throughout all of the work completed within this sector is very sensitive and personal to millions of individuals, and so if it was to get into the wrong hands, it could spell disaster for the victims. Confidential medical records are created and stored on a daily basis, meaning that their databank vastly increases as each day passes.
A potential problem that healthcare and medical sector organisations, such as hospitals, hospices, dental surgeries and eye clinics, face is that they need quick access to their data in order to operate efficiently, but they also need to ensure that the data is completely protected.
Reports suggest that the NHS suffered over 100 data breaches within the 15/16 financial year, which was an 81% rise from the previous year. Despite not being categorised as information management disasters, these minor breaches could have led to a much more effective issue at any point.
The Legal Sector
Throughout any case that lawyers, barristers and solicitors work on, there are large amounts of personal and sensitive information necessary for them to use. Not only do lawyers need access to the information, they also often have to be responsible for holding and storing that information until the case is finished. The data within the documents held by professionals within the legal sector can often be open to theft, especially if the information within the documents is important to an ongoing case that is being covered by the media.
Solicitors are also in possession of sensitive data on a regular basis, including corporate data when seeing through a commercial transaction with their client. They should ensure that all of the data is fully protected whilst in their possession, and any leak of information would lead to an information management disaster, not to mention the damaging of any trust between them and their client.
The Governmental Sector
Governments across the world are constantly looking for ways to improve the way that they process and protect information relating to the public. Many changes are being considered within governments, including anything related to the sharing of information between different public bodies. Anything debated, such as within the UK Parliament, needs the added thought of information security, even when considering the improvement of accessibility to people that are authorised to view and use the data.
The information that governments possess is an obvious target for cyber attackers, including attacks by foes that are diplomatically motivated. In 2015, the personal information of 21.5 million United States government workers was leaked, in a data breach that was thought to have been implemented by China.
Data protection is an element that requires careful consideration and effective procedures for any business, regardless of the sector that they operate within. In an ever advancing world of technology, the ability to gain access to protected information is regarded as more easily done than ever before, and so businesses have to be certain to implement full security and protection of the data that they possess.
If you're looking to organise important documents in your business, get in touch with our professional team who can give you advice on which services will suit your needs best. You can also request a quote to receive more in-depth information for the service you're interested in using.